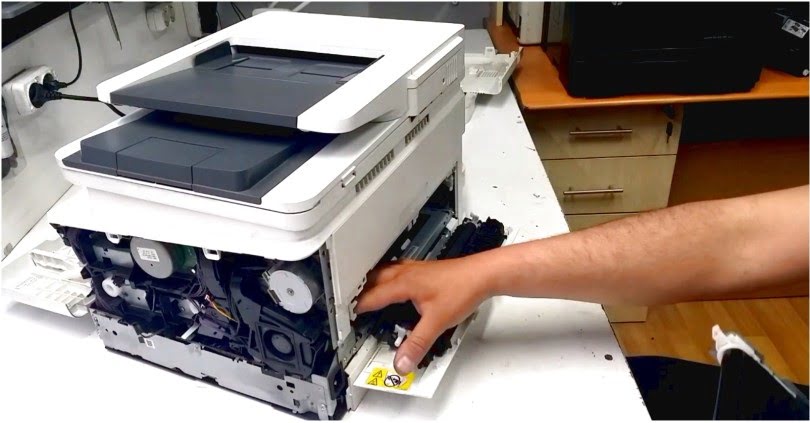 Printer Service in T. Nagar Area
PRINTER SERVICES:
Paper Feeding
Multiple Paper Feeding
Paper Jam
Lines in Print
Shade in Print
Error Light Indication
Printer Board Issues
Head Problem
ETC.
LAPTOP SERVICES:
OS Installation
Software Installation
Speed Upgrading
Motherboard Repair
Keypad Issue
Touch Issue
Monitor Display
Chip Level Service
Hard Disk Problem
ETC.
Our center located in T. Nagar provides service for printers all over the area and also all over Chennai area. We provide service for hp printer, canon printer, epson printer, etc. T. Nagar is a very busy area and it is one of the commercial areas in Chennai. T. Nagar has many shops and many commercial shopping complex. Each shop has many printing works to do and if there is any problem with the printers than our printer service center in T. Nagar is ready to provide service immediately. We have a very good team of printer service engineers. We provide immense real time training to the service engineers. They are put into real time projects as well to give them perfect and professional training. Once the service people are ready to provide service, then they are allowed to go to the customer's place and provide service. Our printer service center in T. Nagar provides service for numerous printers daily.
When the center has ready spare parts available than the printers can be serviced in quick time. And we have always maintained ready stock. Not only do we provide general service, we also provide refilling and selling of new cartridges and toners. We also provide buyback on all models of printers. Buyback is like giving your printer back to the service centers and taking some money. We make sure that the customer gets some amount of money. If there is any problem with your printer just pick up the phone and give a call to our service centers. We provide service for hp printer, canon printer, epson printer, etc. Servicing of printers is different from laptops. The spares inside are totally different and the working mechanism and working patterns are totally different. Same way the service persons are also different form each category as the person performing the printer service will not be as good as in laptop service. That is why we have very experienced service engineers in our laptop service center in T. Nagar. Laptops are good and they rarely get into problem. But if there is any issues then we can provide service. Not only from Chennai but people from outstations also come to get their laptop repaired. We always give first priority to the outstation customers because they come to Chennai city for a single day and want to hurry back quickly. And we oblige with that and we know what they want and we plan the service according to them. We do repairing work of hp laptop, dell laptop, lenovo laptop, etc.
T. Nagar is a place where there is lot of shopping happening. It is a place where laptops and computers are absolutely running all the time. The billing process takes the whole time and laptop and computers are in working mode all day long. Our service centers in T. Nagar provides service for all model laptops and desktops. If there is even a minor problem with the laptop then do contact us. We have experts in providing service and this does help both us and our customers. Our center has been in delivering services all days even on weekends and this has been one in many of our customer satisfaction works. Our company provides works even after working hours so as to meet the needs of the customer. All major brands are very good company and the product manufactured by this company will definitely be as good. In service field achieving the first position is a tough work and to be in that position and to maintain that position is even more difficult. But our service centers in T. Nagar has been amazingly maintaining that.
There are many challenges which comes during the servicing of the laptops. Latest technology has made life easier for the customers but difficult for the service team. To learn and to know the how about of latest laptop issues is very difficult. We have a special team at our service center in T. Nagar which keeps training our people so that they get equipped with the latest technology. Each and every single day, technology keeps evolving and there is a new innovation taking place in laptops and desktops. Servicing the laptops earlier would require to know about the hard disk, mother board, ram, processor and dvd drive. But now one has to know about wifi, one has to know about touch screen method, one has to know the inbuilt camera options, one has to know about microphone and much more. It is a difficult job but not an impossible one and our centers does keep pushing ourselves to learn more and more and we get ready for every innovations that takes place. And due to all these efforts our service center in T. Nagar has become the best. We do repairing work of hp laptop, dell laptop, lenovo laptop, etc.
Ph: 7358494590
The key benefits of our laptop and printer service center is that we offer immediate response. Most of the times the laptop and printer service is completed and delivered back in a quick time.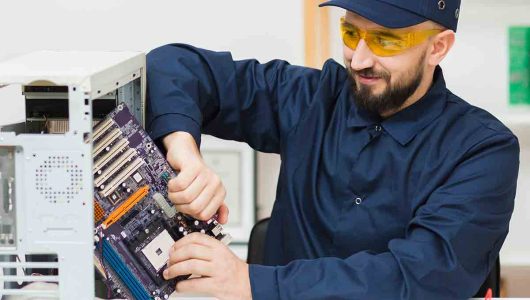 Experienced Service Engineers

Quality and Durable Spares

Good Customer Support

Service done in a very Quick Time.

Service offered for Commercial and Residential customers.